Speaking of

James Bond 007

a few days ago in relation
to

the world's smallest camcorder

got me surfing for the
Bond cars like the

Aston Martin in 'Goldfinger',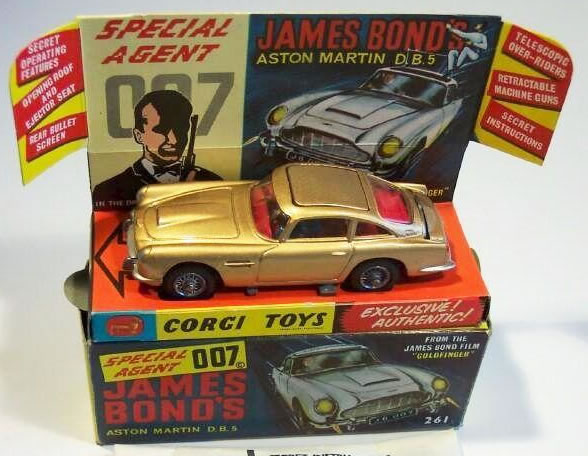 the E-Type Jaguar

and the Rolls Royce Silver Shadow


Why ? Because I worked for

Lesney Products USA

in
Moonachie, New Jersey in the late '70s when their line of
Matchbox Toys was at the height of its popularity. The most
memorable part of my employment for Matchbox has to be
the free toys that we were allowed to help ourselves to for
giving away as Birthday, Christmas and other gifts. I amassed
a large and enviable collection of superb VWs, Jaguars,
T-Birds, etc. in the two years I was there and only recently
parted with the last of them, turning them over to my niece's
son. While surfing for Matchbox cars I discovered a whole world
of

toy car collectibles and enthusiasts

and signed a Guestbook
of a Pakistani enthusiast.


Message from Guestbook Owner:
Shabbir Malik's Personal Home Page
-----------------------

Thanks you very much for visiting my
web site and then
taking the time to
sign my guest book. Please continue
to visit
the site as I add/update
articles on a regular basis.
Also,
tell your friends about this site so
that they can have
fun too. Remember
there is something for everyone
including
Jokes,

Matchbox Toys

, History,
Pakistan

, Riddles,
Romance and much
much more. Come visit it once and you

would be glad you did.
Regards,
Shabbir
http://www.shabbir.com
Lots of Matchbox images available from
Google Search